Welcome
TIRUPATI PATTERN ENTERPRISE
is the leading company in India offers highly mechanized and versatile patterns for the various need of engineering industry. The company has extensive experience and capability in designing and developing heavy patterns for more than decades. We are expert in Australian leading Comp. The company is equipped with most modern infrastructure and production facilities.
Read More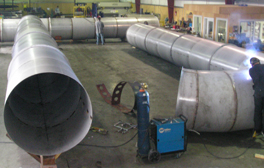 Engineering Spares & Fabrication
TIRUPATI PATTERN ENTERPRISE is one of the longest established fabrication & Machinery Parts businesses. We are able to offer a wide range of Fabrications & Machinery Parts.We can customize the product and work as per client specifications and drawings.The company responds quickly with personalized service and a network of personal computers.
Read More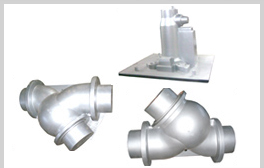 Patterns
We manufacture heavy patterns for aluminum and wooden. We have automated our processes from start to finish, virtually eliminating the chance for human error and assuring more consistency, greater precision, less scrap and higher productivity. This means lower production costs and lower per-part costs for our customers.
Read More
Our Service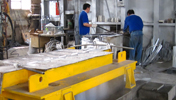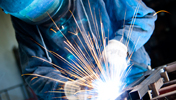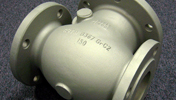 At Tirupati, we offer most reliable and consistent services to our valuable customer. We offer most appropriate solution for making pattern. We can custom-design your perforated patterns with any combination of shapes and sizes. Our technical assistance and a full range of forming, fabricating and finishing services are available.
Tirupati, a very versatile and experience pattern maker, has been producing quality patterns. With the ability to produce patterns for the largest types of castings, we manufacture patterns of all types and sizes in wood and aluminum.
Read More